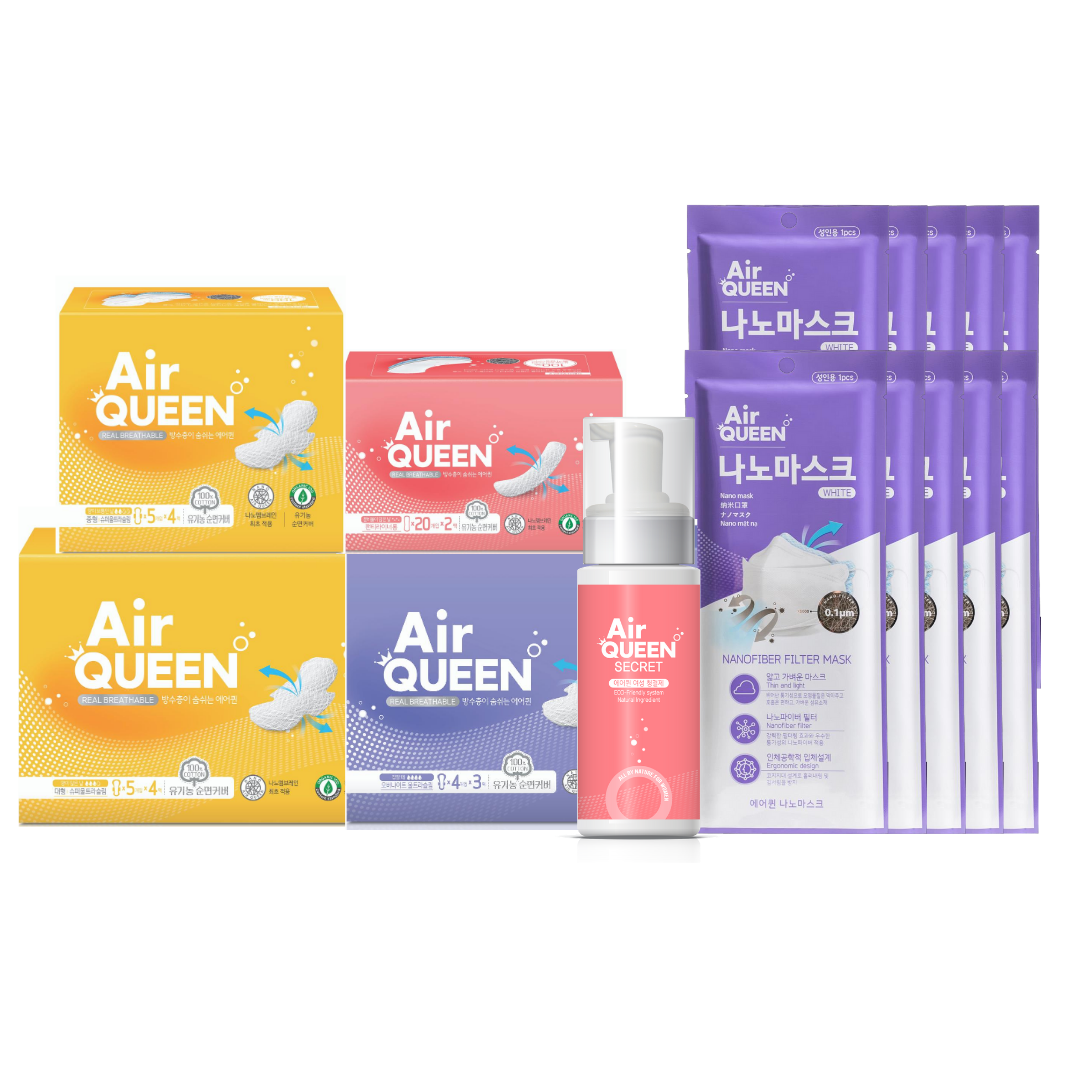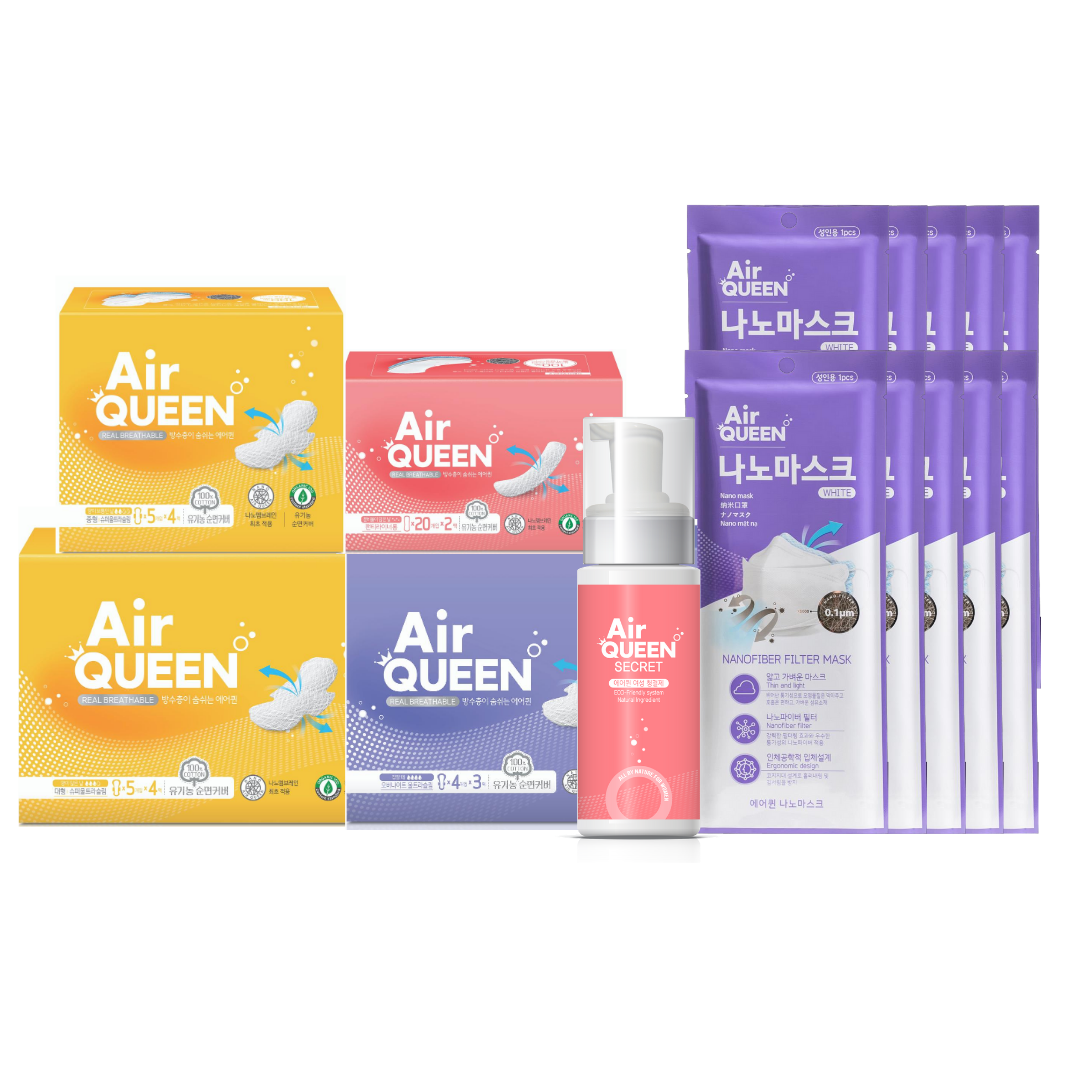 Premium Set
* FREE SHIPPING ON ORDERS OVER $50 *

Premium Set + 10 Free Masks

The set includes:

1 Carton of Liners (40 pcs)

1 Carton of Medium Pads (20 pcs)

1 Carton of Large Pads (20 pcs)

1 Carton of Overnight Pads (12 pcs)

Natural Wash (150ml)

10 Free Air Queen Nanofiber Filter Masks



Made with natural ingredients and advanced breathable materials, we provide
organic, safe, and effective feminine care for all types of flow.
Learn More About Each Collection
Learn More About Each Collection
Specially engineered using advanced nanofibers for effective filtration and breathability. Made to fit comfortably with its ergonomic and lightweight design. The Air Queen nanofiber filter mask has 3-layers with a wire on the nose and elastic nylon straps attached to both sides of the top and bottom. It covers the chin completely and efficiently blocks the inhalation of fine dust through its adhesion structure, helping maintain high stability while being worn.

FDA 510k cleared mask

CE FFP2 NR certified mask (Certification No: 2163-PPE-1433)

High breathability using nanofiber technology

Strong moisture control with 0.1 μm filtration efficiency

Lightweight design with each mask weighing less than 4.38g

3-layer ergonomic design covering nose to chin

Functional nose support with a wired flexible fit

Firm mask structure prevents falling off and fogging of glasses

Flexible nylon straps that maintain elasticity after long use

Made in South Korea using patented manufacturing processes with ISO certified facilities